12 Types of Manicure that Every Girl Needs to Try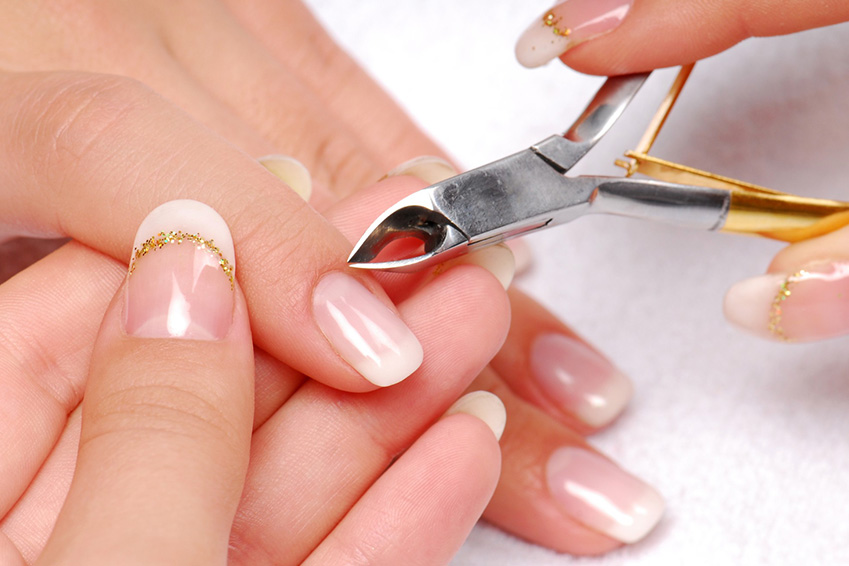 It is a good option for anyone who does not like Choosing the right type of Manicure is not an easy task at all. Getting a manicure has become quite common in recent years. We all love pampering ourselves, especially the young girls and women who have this desire to make their fingers look beautiful and nail healthy and clean.
Many people book their appointments to get nail services on weekends as that's the time to relax the mind and body. Besides this, our nails are an important part of our body, and they also need care and attention. Getting a nail treatment done once a month will be a great addition to your body care regimen. It will make your nails shiny, clean, and healthy, and you will be all set to attend those dinners, parties, and functions.
With various great choices available, each having its pros and cons, you need to get all the information before deciding on the type of Manicure you need to get. However, picking out the wrong type and you will have to get stuck with it for days.
Here is a detailed guide for you all about the types of manicure services available at Nail Salon Tanjong Pagar.
Hot Oil Manicure
The hot oil manicure is great for the person who has an issue of dry hands. The procedure starts by dipping your hands in some warm natural oils that help in moisturizing the hands, giving them a soft and nourished look.
Spa Manicure
If you are planning to get an option, this is the option that you need to consider. It has a lot more benefits than a simple regular manicure. It involves nail shaping, scrubbing, massage, mask, and much more. Spa manicure also helps in reducing stress and anxiety. Isn't it a great manicure?
Soak-off Gel Manicure
strong-smelling nails. Soak off gel nails also last longer for a good period of 2-3 weeks, are less damaging, and dry quickly. It is a simple and easy procedure you can opt for.
Paraffin Wax Manicure
Paraffin wax has some great properties of beeswax and petroleum that help in moisturizing the skin. The process starts by placing hands in a lukewarm mixture of paraffin wax and then wrapping them in towels. You will notice that your hands have become soft and moisturized right after the Manicure.
Brazillian Manicure
Brazillian Manicure is the best type of Manicure for everyone who wants a more intense type of manicure treatment. It removes the dead cuticles, thus making the nail bed appear bigger. The nail polish is also applied to the surrounding skin, and then the excess is wiped off later, leaving nicely covered edges.
3D Manicure
You can try a 3D manicure to give a new push to your nail care regimen. It is something besides the normal nail paint. You will get some amazing flowers, jewels, accessories, and laces glued on your nails to make them more appealing and beautiful.
Acrylic Manicure
You can treat your nails with an acrylic Manicure to get that celebrities nail look. It is a perfect choice for those who suffer from nail breakage often. It adds an artificial extension to your nails, making them look longer.
<h2″>Basic Manicure
If you are thinking of getting a manicure done for the first time, this is the option for you. It will do a quick fix for your nails without any fuss. You can choose the nail paint according to your own choice and taste. The option is also best when you want a quick nail fix in minimum time.
Hot Stone Manicure
If you want to relax your hands, we suggest you get this Manicure done.
Under a hot stone manicure, the beautician uses hot stones to massage your hands, and believe it or not; it will be your best manicure experience. The hot stone technique is known to relieve stress and tension.
Mirror Manicure
If you like bling and shiny things, you need to try the mirror manicure. You will get a real mirrored nail look that looks quite classy and fashionable.
French Manicure
French Manicure is something that can never look bad on you. It has become one of the most popular types of manicures in recent years. It involves applying a thin white layer on the tip of nails that looks elegant, especially on small nails.
Reverse French Manicure
As hinted by the name itself, it is the opposite of French Manicure. It is also in fashion nowadays. The difference is that in reverse french Manicure, the moon of the nail is painted white.
Gel Nails Singapore Manicure
The key feature of a gel manicure is that it does not lose shine as quickly as traditional manicures. This is what makes it more long-lasting and sustainable. Gel nails Singapore is a simple manicure that can be pulled easily by anyone anytime.
Pros and Cons of getting Manicure
Pros
Here are some of the pros of getting the Manicure done from Nail Salon Tanjong Pagar.
The relaxing massage that you get during the nail treatment helps in improving the blood circulation and flow around the body.
It also helps in relieving tension, stress, and anxiety by controlling blood pressure.
You will get clean, strong, and healthy nails even after one session.
They also help in removing the dead and flaky skin around the fingers.
Studies relieve that manicures are also beneficial in the treatment of various skin infections like fungal infections.
Cons
Although getting manicure services help in grooming an individual, here are some of the negative points that you need to be conscious of beforehand.
Getting manicure services more frequently can make your nails weak over time.
Manicure treatments are also quite expensive. Charges usually vary depending on the type of Manicure you want to get done for your nails.
Your natural nail color might change and turn yellowish.