Best Acne Treatment Singapore Plan- You Need to Try.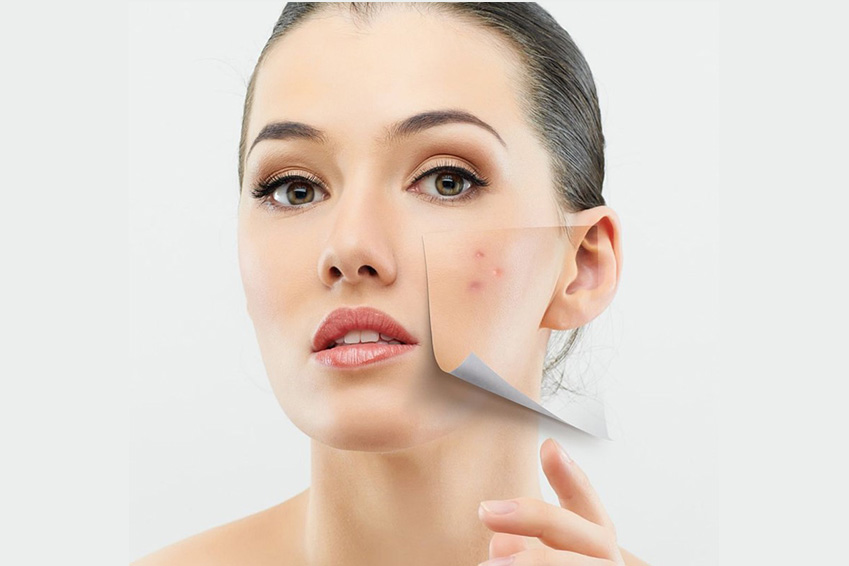 No one can claim the best type of treatment for acne. Acne treatments are of various types, each having its benefits. You can either you for acne medications or oral treatment depending on the severity of the issue.
To explore more about acne treatment Singapore, keep reading the article. We have narrowed down some great acne treatments that you can try after consulting your dermatologist
What Causes Acne?
Several reasons usually cause acne. One of the main reasons is clogged pores. Pores are usually clogged with bacteria, dirt, sebum, and oil trapped inside the hair follicle. As the hair follicle gets trapped, the pores become blocked. And this is the thing that eventually leads to the formation of pimples and acne
Types of Acne
Acne is broadly classified into 3 main types. The type of acne usually varies from person to person and plays an important role in determining the treatment best suited for you.
Mild Acne
Mild acne is the type of acne in which you have a few breakouts off and on. It is usually in the form of whiteheads and blackheads.
Moderate Acne
Moderate acne involves the appearance of small bumps, papules, and pustules.
Severe Acne
Severe acne includes cysts and nodules that extend from deep into the skin. They are painful and difficult to treat.
Some Great Acne Treatments
There are many kinds of acne extraction Singapore treatments available that have different effects on different skin types. Your dermatologist will analyze and examine your sin in detail and know about the treatment that best suits your skin.
The two types of acne medicines that are commonly used are;
Oral Acne Treatments
Oral acne treatments are supposed to be taken by mouth and target acne's deep root internal causes. It is prescribed when the pimples are swollen, red, and pus-filled. Oral acne medication includes antibiotics, isotretinoin, Accutane, and other pills.
Topical Acne Treatments
Topical acne treatments are the most basic type of acne treatment Singapore that helps fight acne by decreasing oil and sebum production. These treatments usually include retinoids, dapsone, salicylic acids, azelaic acid, antibiotics, etc.
Salicylic Acid
A magic product that can be a quick fix for your acne. It is commonly used in various skin care products, face washes, and acne treatment products. It also has great exfoliating properties and gently exfoliates the skin by removing the outer dead skin cells.
Glycolic Acid
Next on the list comes glycolic acid. You can find it in many face washes, serums, and moisturizers to improve the skin's texture. It can also help in treating irritated and inflamed skin.
Benzoyl Peroxide
This chemical has some great antibacterial properties and is best suited for fighting those acne-causing bacteria. However, it can cause dryness on your face, so keep your skin moisturized and well hydrated when using this product.
Lactic Acid
Lactic acid is an alpha hydroxy acid (AHA) that is very effective in treating acne and pimple. It acts as a mild exfoliator that is best suited for people with sensitive skin. Besides this, it also improves skin texture, evens out skin, adds glow, removes scars, and reduces the size of pores.
Retinol
Retinol is something that a lot of people think is an anti-aging product. But the reality is quite different. You can use retinol in the treatment of acne too. Its anti-inflammatory properties help in reducing redness and inflammation. Besides this, it is also a wonderful product for treating blackheads and whiteheads.
Retinal
For people with sensitive skin, retinal is the g to option. It is less harsh on the skin than retinol and is used in various skincare products, anti-aging creams, gels, and serums.
Adapalene
It is a type of retinoid that speeds up the healing process of acne and pimples. Studies reveal that this chemical is quite effective in the treatment of acne, especially acne vulgaris. It helps in unblocking pores and reducing redness and inflammation.
Sulfur
This chemical has the same working as benzoyl peroxide and salicylic acid. The incredible dring abilities of sulfur help in drying pimples fast. Besides this, it removes blackheads, whiteheads, and blemishes. You probably have seen it in various face masks, creams, and serums, where it targets the spots and scars on the face.
Bakuchiol
Bakuchiol is an alternative of retinoid that helps with improving skin texture, unclogging proves, and removing fine lines. Its great anti-inflammatory and antibacterial properties help in preventing acne as well.
Tea Tree Oil
Tea tree oil is a magic ingredient. It serves as a blessing in the treatment of acne. Thereat antibacterial and anti-inflammatory properties help in reducing swelling, redness, itchiness, and soreness.
Isotretinoin
If you are experiencing cystic acne, you need to try out isotretinoin. It treats the cysts and nodules present deep in the skin, thus making the skin clear and smooth.
A Few Suggestions that Might Help in Clearing your Acne
Here are a few simple tips that can help you get rid of those acne, pimples, and bumps fast.
Acne treatments take time off at least 4 to 5 weeks to show their results. So. you need to be patient with the process.
Don't keep on switching the products as they may irritate your skin.
After 6 weeks, you can try a different product if the previous one is not showing the results.
Keep on washing your hands and face, especially when you come from outside and after sweating.
Limit using makeup and other products on acne-prone skin.
Follow your dermatologist's directions very carefully and make sure that you are using the product the same way it is meant to be.
Avoid touching, popping, and picking up acne and pimples.
Make a habit of washing your pillowcases twice a week.
Avoid using an excess of the product.
Do not use anything on your face without the recommendation of a dermatologist.