Eyelash Extension Aftercare: Tips for Long-Lasting Lashes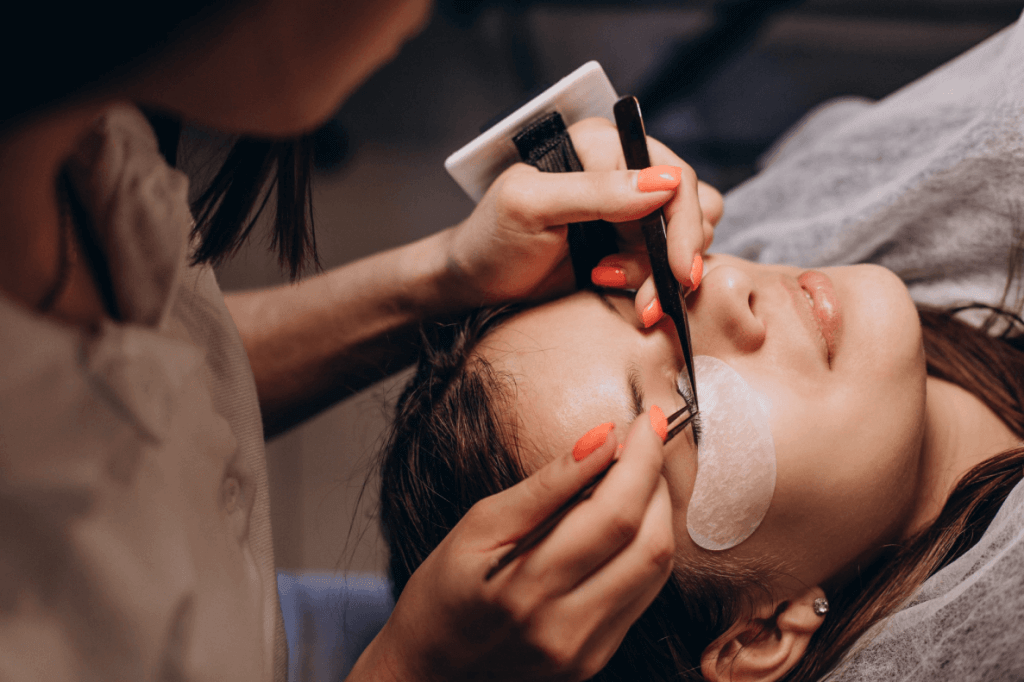 Introduction:
Welcome to Venus Beauty Century! Today, we will delve into the world of eyelash extensions and the essential aftercare routine necessary to maintain the stunning and long-lasting appearance of your lashes. Whether you're a seasoned lash extension enthusiast or new to the experience, these tipswill help you preserve the beauty of your lashes after you are done with your lash extension in Singapore.
1. Keep Them Dry:
One crucial guideline for post-lash extension care is to ensure that your lashes remain dry during the initial 24 to 48 hours after application. It is important to avoid directly splashing water onto your lashes during this period. Furthermore, it is advisable to refrain from swimming, using saunas, or entering steam rooms, as excessive moisture can potentially weaken the adhesive bond.
2. Gentle Cleansing:
To uphold the cleanliness and health of your lashes, regular cleansing is of utmost importance. Make sure to use a mild, oil-free cleanser or a specialized lash cleanser to effectively eliminate any build-up of makeup residue, oils, or debris that can gather throughout the day. It is essential to exercise gentleness while cleansing to avoid premature shedding of your extensions.
3. Daily Brushing:
Make it a habit to brush your lashes daily with a clean mascara wand or a spoolie brush. This practice aids in untangling and straightening any crossed-over or tangled lashes, resulting in a well-groomed appearance. With a gentle touch, comb through your lashes from the root to the tips, ensuring that each lash is properly positioned.
4. Avoid Rubbing or Pulling:
Handle your lashes with care and avoid the urge to rub or tug on them, as this can cause harm to both your natural lashes and extensions. When removing makeup or cleansing your face, exercise gentleness around the eye area and employ soft, downward motions to minimize any undue stress on your lashes.
5. Say No to Oil-Based Products:
To prolong the lifespan of your lash extensions, it is essential to avoid using oil-based products such as makeup removers, cleansers, and mascaras. These products can compromise the adhesive used for extensions, leading to premature fallout. Instead, choose oil-free or water-based alternatives to maintain the durability and longevity of your lashes.
6. Protection While Sleeping:
Consider purchasing a silk or satin pillowcase to protect your lashes while you sleep. These materials create less friction than cotton, which can help prevent your lashes from becoming tangled or crushed during the night. Another option to consider is using a sleep mask designed specifically for individuals with lash extensions, as it can also help in maintaining their length.
7. Avoid Excessive Heat:
To maintain the strength of the adhesive bond, it is important to prevent excessive heat from affecting your extensions. Steer clear of direct exposure to heat sources like hairdryers, curling irons, or hot steam, as they have the potential to alter the shape of your lashes or cause them to prematurely detach.
8. Schedule Regular Touch-Ups:
To keep your lashes voluminous and long-lasting, it is advisable to arrange regular touch-up sessions with a reliable lash technician. The frequency of these appointments, generally every two to three weeks, depends on your natural lash growth cycle. By scheduling touch-ups, you ensure that any lost or outgrown lashes are replaced promptly, resulting in a consistently flawless lash line.
9. Be Mindful of Mascara:
While one of the benefits of extensions is eliminating the need for mascara, some individuals may still prefer to enhance their lash line further. If you choose to wear mascara, opt for a water-based and lash extension-friendly formula. Avoid applying mascara directly on the extensions to prevent clumping or weighing them down. Instead, focus on the base of your natural lashes for added definition.
10. Protect Against Excessive Sun Exposure:
Prolonged exposure to the sun's harmful UV rays can cause the lashes to fade or lose their lustre. Whenever possible, shield your lashes from direct sunlight by wearing sunglasses or a wide-brimmed hat. This not only safeguards your extensions but also protects your delicate eye area.
11. Trim and Customize:
As time goes by, it's common for your natural lashes and extensions to grow at varying rates, leading to unevenness. Should you observe any gaps or irregularities, it's recommended to promptly seek a trim and customization session with your lash technician. They possess the expertise to delicately trim any excessively grown extensions and introduce fresh ones, ensuring a consistent and flawless appearance is maintained.
12. Avoid Waterproof Makeup:
Waterproof cosmetics, including eyeliner and eyeshadow, can be challenging to remove and often require oil-based removers. As mentioned earlier, oil-based products can weaken the adhesive bond of your lash extensions. Opt for water-based or smudge-proof makeup alternatives to ensure compatibility with your lashes and ease of removal.
13. Avoid Eyelash Curler:
Extensions are designed to provide a naturally curled appearance, so using an eyelash curler is unnecessary and may even cause damage. Avoid the use of curlers to prevent any unnecessary strain on the extensions, which could lead to premature shedding or breakage.
14. Avoid Rubbing Your Eyes:
It's common to rub or touch your eyes throughout the day, especially if they feel itchy or irritated. However, excessive rubbing can dislodge or damage your extensions. Instead, gently pat or press your fingers against your eyelids if you need to relieve any discomfort. This simple adjustment can make a big difference in maintaining the longevity of your lashes.
Remember, maintaining your lash extensions requires diligent aftercare to preserve their longevity and aesthetic appeal. By incorporating these guidelines into your daily routine and seeking the services of a reputable salon like Venus Beauty Century, you can revel in the beauty of long-lasting, breathtaking lashes.
Conclusion:
With these recommended aftercare tips and techniques, you can indulge in captivating, enduring lashes that are sure to make a statement wherever you are. Remember to handle your lashes with care, steer clear of oil-based products, and provide them with the tender loving care they require. When seeking eye lash extensions in Singapore, trust Venus Beauty Century for their expertise and exceptional outcomes.
Prepare to showcase those enchanting lashes with self-assurance, allowing your eyes to captivate the spotlight!