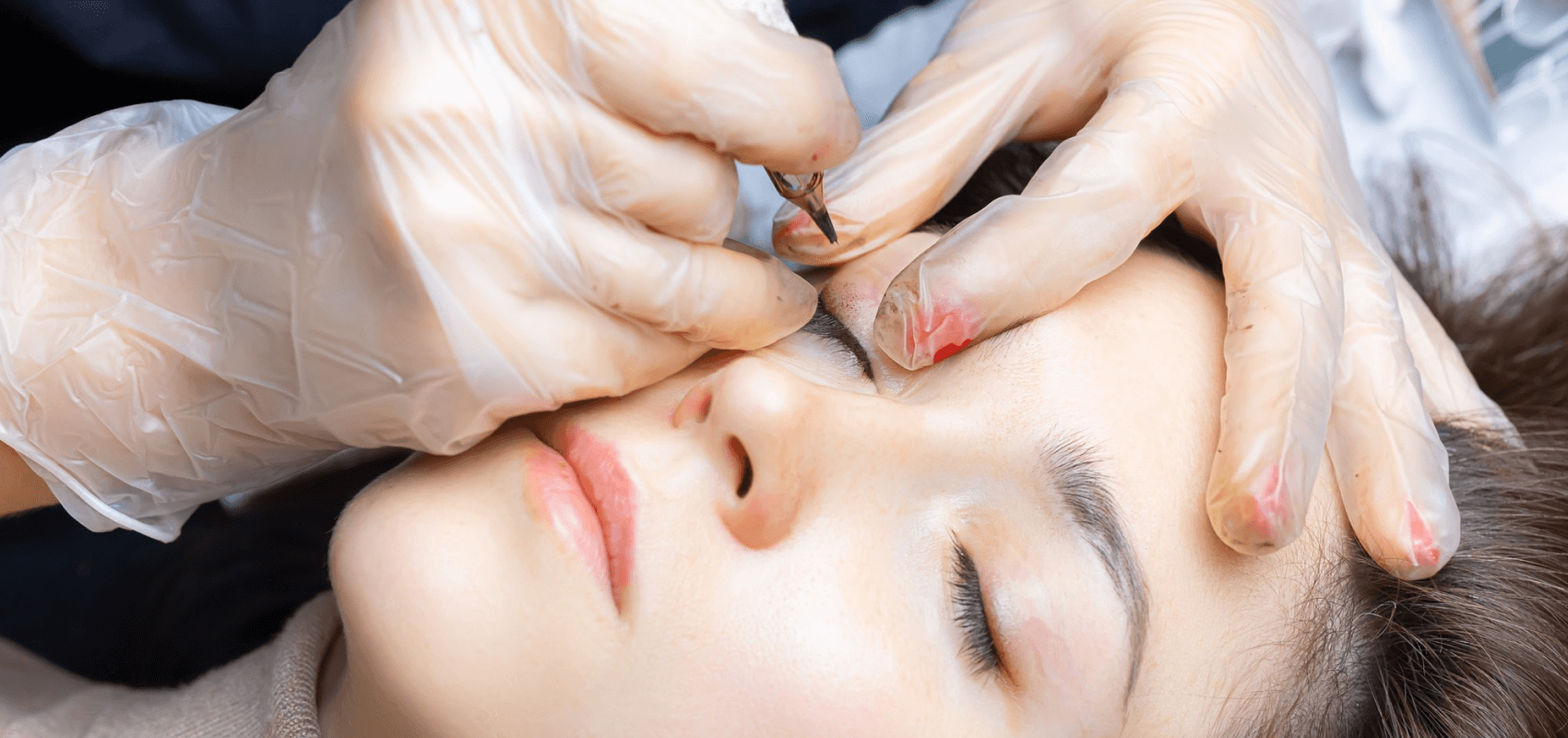 Micro-pigmentation, or "eyebrow embroidery," by Venus Beauty Century, is a semi-permanent method of enhancing the appearance of your brows by adding fullness, symmetry, and well-defined colour tones without altering their appearance. In recent years, eyebrow embroidery, also known as eyebrow semi-permanent makeup, has exploded in popularity thanks to the excellent results it consistently provides its clients.
This technique is also known as semi-permanent makeup for the brows, microblading, or brow embroidery Singapore. Eyebrow embroidery Singapore is a newer technique that doesn't require a traditional permanent makeup machine because it's done by hand (like a tattoo).
Although it is a form of tattooing, microblading creates the appearance of natural hair strokes by implanting pigment beneath the skin's surface using tiny disposable needles. Its purpose is to make sparse eyebrows look fuller and more natural. Using stitching, you can have a similar effect to an eyebrow pencil (or eyebrow powder); however, the effect will be softer and more subtle.
In permanent makeup (tattoo), green pigment is deposited to fill a brow, but in semi-permanent makeup, the effect is not "hard-looking," and the colours applied do not turn bluish-green over time.
If you want your brows to look as authentic and natural as possible, our experts at Venus Beauty Century can help!
How Semi-Permanent is Eyebrow Embroidery done?
An eyebrow embroidery therapist can help you achieve perfectly defined brows that complement your features with an eyebrow embroidery treatment service.
This will give your brows a full and even appearance by adding coloured pigment to the skin. This method can provide you with highly natural-looking eyebrows by using pigments that are the exact shade of your hair and skin. After a desirable brow shape has been drawn on, hair-like pigments are used to fill in the area. If you want to make your natural brows stand out more or make them thicker and darker, eyebrow embroidery in Singapore is a great option.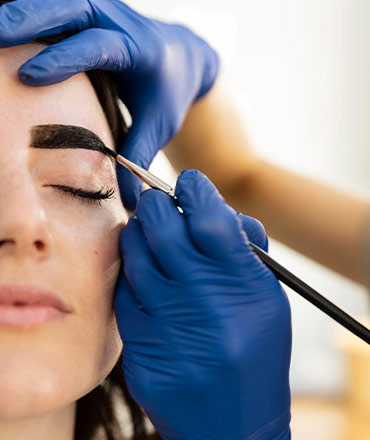 We need flawless brows!
An attractive pair of eyebrows can take your appearance from good to fantastic. Tweaking your brows to perfection can draw attention to your eyes.
Good brows aren't a fluke; they require planning. Book your appointment with Venus Beauty Century for the best eyebrow embroidery in Singapore!
Before beginning brow embroidery in Singapore, our professional will consult with you about the ideal shape and colour for your eyebrows based on your desired style. First, the brow shape that will look best on the client is drawn using a pencil. Expert personnel embroider each client's eyebrows individually, making each session special.
Our Procedure for Eyebrow Embroidery:
Before beginning the embroidery process, an expert at Venus Beauty Century will consult with you to determine the ideal form and style for your eyebrows to complement your facial features and bring out your natural beauty.
Our brow embroidery Singapore procedure follows the below-mentioned scheme:
Step 1: Consultation and Initial Assessment
This step involves an expert evaluation and recommendations from our eyebrow therapist.
Step 2: Shape and design your eyebrows.
Before we begin the embroidery process, our eyebrow therapist will draw and create your brows based on your preferences.
Step 3: Numbing Procedure
After applying numbing cream, wait 15 to 20 minutes for it to kick in fully. Our top-tier cream is a surefire way to ensure no discomfort.
Step 4: Colouring the Embroidered Part of Your Brows
It is time for the eyebrow therapist to begin the embroidery process.
Eyebrow Embroidery Pricelist:
Misty eyebrows embroidery $388
Free x1 touch up
Free x1 facial treatment
Benefits of Microblading Treatment
Cost-Effective: Microblading can last up to two years, saving you money on frequent eyebrow maintenance.
Customization: Microblading allows customers to achieve their desired eyebrow shape.
Minimal Discomfort: The procedure involves minor discomfort and does not require an extended recovery time.
Fast Recovery: The healing process is quick, with only minimal redness and swelling that disappears quickly.
Enhanced Facial Features: Microblading frames the eyes and balances proportions, improving overall facial appearance.
Timesaving: Daily eyebrow filling is unnecessary, reducing makeup application time.
Types of Eyebrow Embroidery
Gradient brow embroidery adds a brighter shade to the front of the brows, gradually darkening towards the tail, creating a natural and subtle gradient look. It mimics the natural growth pattern of the brows to create a soft, natural appearance.
6D brow embroidery provides a three-dimensional, textured appearance by using precise strokes to mimic individual brow hairs. This method is especially suitable for persons with thin or sparse eyebrows since it gives depth and fullness to the brows.
6D soft edge brow embroidery combines a softer, more natural-looking edge with the precision of 6D Brow embroidery, this method is often used due to its versatility and ability tocomplement various facial shapes and features.
Why choose us?
We offer the most cost-effective and long-lasting eyebrow embroidery Singapore treatment.It leads to hairs that are both more natural and more finely sculpted:
No more asymmetrical brows
Swimming without worrying about any transferring
No more wasting time fumbling around in the morning.
Allow yourself to have the best brows possible at an affordable price!
Our team consists of experienced and certified artists providing brow embroidery in Singapore.
Utilize quality pigments and tools to ensure long-lasting and realistic results.
Customized approach to meet every individual's facial feature and preference.
Positive reviews from our satisfied consumers.
With this semi-permanent eyebrow embroidery Singapore method, you may achieve the perfectly natural brows that every woman desires. After an eyebrow embroidery treatment, you will no longer need to struggle with drawing your brows. You can save a lot of time in the morning by doing this. Even a makeup-free face can benefit from well-shaped eyebrows.
Experience Quality Eyebrow Embroidery Services
Searching for the best eyebrow embroidery in Singapore? Enhance your look with Venus Beauty Century today! Our team is committed to creating the perfect brows for you using techniques such as Gradient Brow, 6D Brow, and 6D Soft Edge Brow embroidery. Regardless of whether you desire subtle changes or a bold transformation, we can help. Schedule an appointment today to join our delighted customers who have already experienced flawless, natural-looking brows with our personalised touch!