The Healing Process After Embroidery: What to Expect and How to Take Care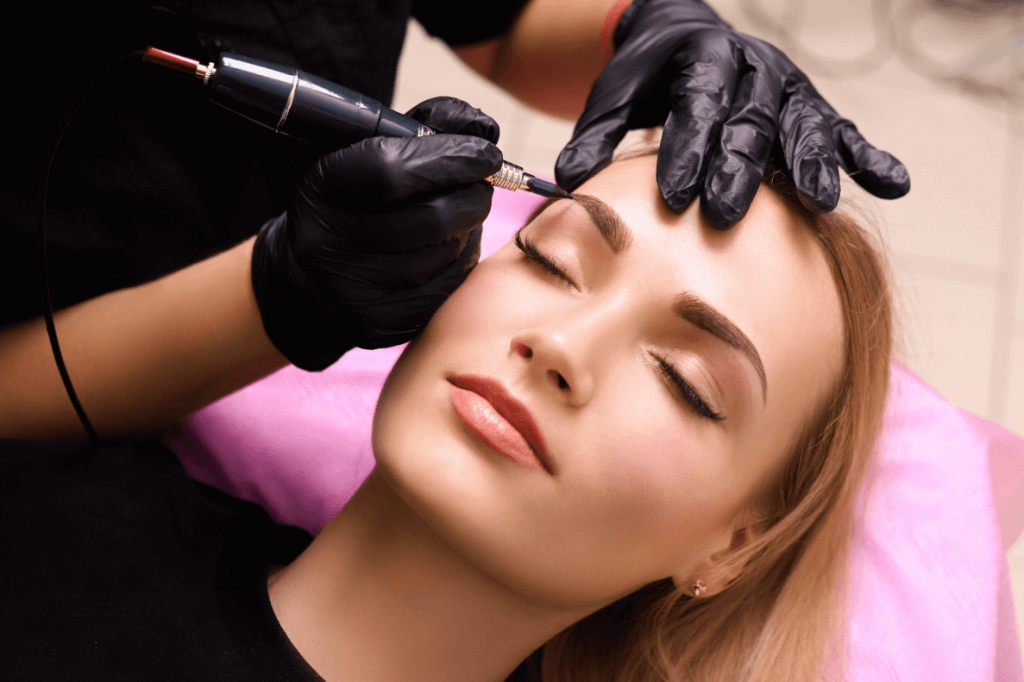 Welcome, dear readers! Today, we will delve into the fascinating world of eyebrow embroidery in Singapore, a highly sought-after beauty procedure. In this blog post, we will guide you through the healing process that follows embroidery, whether you are new to the concept or already familiar with it. We will discuss what you can expect during the recovery period and provide valuable tips for a swift and successful healing journey. Let's dive in and get started!
Understanding the Healing Process
Following a microblading procedure, which is a form of eyebrow embroidery that involves creating fine, hair-like strokes using pigments matching your natural brow colour, it is important to understand the importance of the healing process in achieving the desired results. Here is what you can expect during this time:
a. Immediate Post-Treatment
Immediate appearance: Your eyebrows may appear darker and have a more pronounced arch immediately after the procedure.
Temporary redness and swelling: It is normal to experience temporary redness and swelling, which typically subsides within a few hours.
Sensitivity or discomfort: Some individuals may experience mild discomfort or sensitivity in the treated area.
b. Days 1-3
Fading of colour: Over the initial few days, the colour of your eyebrows will gradually fade.
Hands-off approach: It is essential to avoid touching or scratching the treated area in order to promote healthy healing.
c. Days 4–7
Itching and flaking: As the healing progresses, you may experience itching or notice some flakiness in your eyebrows.
Avoid scratching: To prevent premature pigment loss, it is important not to scratch the scabs or peel the flaking skin.
d. Days 7–14
Pigment integration: As the healing progresses, the pigment will gradually blend into the skin, resulting in a softer and more natural appearance.
Importance of aftercare: To ensure long-lasting results, it is crucial to follow proper aftercare instructions during this time.
Key Aftercare Advice
Here are some important aftercare guidelines to follow in order to expedite the healing process and achieve the best possible outcome:
Ensure Good Cleanliness
Maintain the treated area's cleanliness. Use a moderate, non-abrasive cleanser to gently wash your eyebrows twice a day.
Dry off using a Fresh Towel or Tissue
Prevent excessive moisture: For at least two weeks, limit your exposure to steam, water, and excessive perspiration.
Avoid activities that cause you to sweat excessively, such as swimming, saunas, hot baths, and more.
Avoid Sun Exposure
UV rays can fade the pigments in your eyebrows, so keep them out of the sun.
When heading outside, use broad-spectrum sunscreen that has an SPF of 30 or higher.
Refrain From Picking or Scratching
It's crucial to withstand the urge to pick at any scabs or scrape off dry skin.
To guarantee equal pigment retention, let the healing process take place spontaneously.
Follow-Up Visit
Typically, around four to six weeks after your initial brow embroidery in Singapore, you can expect a follow-up appointment. During this visit, your technician will assess the healed results and perform any necessary touch-ups to achieve the desired shape and colour of your eyebrows.
It's natural to feel excited about the final outcome of your embroidery, but it's important to exercise patience during the healing process. Allow sufficient time for the pigments to settle and for your brows to fully heal. Keep in mind that the recovery period can vary significantly for each individual. Avoid comparing your healing progress to others and trust that your eyebrows will gradually transform into the beautiful arches you desire.
Keep Skincare And Cosmetics Away From The Treated Area
Refusing makeup or skincare products on the treated area while it's mending is advisable. Ingredients in cosmetics and skin care products may irritate the skin or interfere with the healing process. If you must use makeup, think about using a fresh, disposable brush or a product made especially for use in mending eyebrows.
Maintain Good General Skincare
Even though you should refrain from putting products directly into the treated region, it's also crucial to uphold good general skincare for the rest of your face. Cleanse, moisturise, and protect your skin as normal, but take care to avoid getting any creams on your recovering eyebrows.
Contact your Technician Frequently
Don't be afraid to contact your eyebrow embroidery specialist if you have any worries or inquiries throughout the healing process. All throughout your trip, they are there to help and advise you. Any specific issues you may have can be addressed, and they can provide guidance based on your particular healing process. 
Make any Necessary Touch-up Appointments
You might need further touch-up consultations after the initial follow-up visit, depending on your skin type and lifestyle variables. Check your brows frequently to see how the pigments are holding up over time. Make an appointment for a touch-up with your technician if you detect any fading or unevenness to keep your brows in the correct shape and colour. 
Venus Beauty Century offers the best brow embroidery in Singapore has to offer and can help you get gorgeous, enhanced brows; congratulations! You can make sure that your new eyebrows last a long time and look natural by being aware of the healing process and adhering to the recommended aftercare. Keep in mind that patience is the key, and your brows will develop theirmagnificent appearance with time. Enjoy your renewed self-assurance and enjoy your improved attractiveness!