Top 3 Facial Treatments at Venus Beauty Century Singapore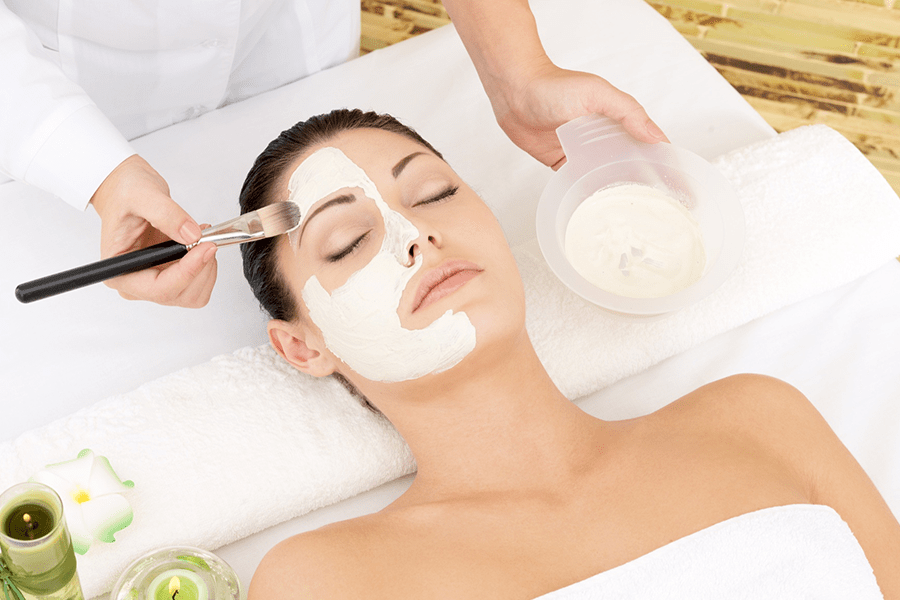 Do you have persistent problems with your skin, such as enlarged pores, scarring, and a general lack of radiance?
Unhealthy habits and a lack of care can lead to various medical issues. Fortunately, these issues can be remedied with a simple cosmetic treatment.
A facial treatment in Singapore can help restore your skin's youthful glow by thoroughly cleansing, exfoliating, and revitalising it. Venus Beauty Century is a place in Singapore where people can get a facial at a reasonable price. You can receive a hydra facial, an anti-aging treatment, acne eradication, or anything else you can think of for your face.
Venus Beauty Century's Top 3 Facial Treatments:
A facial treatment may employ various methods to attain desired results, such as clearer, smoother, and more radiant skin. The following are the three most notable facial treatments that Venus Beauty Century offers:
Hydrating Facial:
Skin that lacks water is the worst. It's harsh, scratchy, and gives you the sensation of constant sunburn. You put on lotion, but it isn't sufficient! Our good strategy for dealing with the challenges is a hydrating face treatment.
This non-invasive treatment will hydrate the skin and leave it looking plump and full, which may temporarily reduce the appearance of fine lines until further damage occurs from environmental causes or UV exposure and proper precautions are not taken.
Detox Facial:
Even if you don't have uneven, acne-prone, or oily/combination skin, the Detox Facial by Venus Beauty Century will leave your skin looking radiant and nourished regardless of your skin type. It is particularly helpful for reviving tired skin; congestion, age spots, wrinkles, and dryness are all things it aims at. The detoxification process involves more than simply using a facial mask once in a while; it involves altering your diet, way of life, and skincare routine.
Facial Brightening/Skin Whitening:
To thoroughly clean, moisturize, and brighten the skin, the Venus Beauty Century offers a customizable brightening treatment known as the Brightening Facial. This individualised skin-whitening facial treatment is perfect for people whose skin needs a little radiance boosting but has no significant issues. This facial stimulates cell regeneration and promotes your skin's clarity, tone, and health. Cleansing, exfoliating, and balancing the skin's pH leave it looking radiant. High-strength antioxidants aid in fortifying the skin's defences against environmental aggressors, decreasing the likelihood of free radical damage and the resulting acceleration of the skin's ageing process.
Which facial treatment by Venus Beauty Century should one go for?
Venus Beauty Century has a facial treatment for all skin types and conditions. Among these three facial types, the hydrating facial treatment by Venus Beauty Century is one that you must consider to cleanse and purify the skin and remove any dead cells on the surface.
Here you may ask a question:
Why do I need a hydrating facial?
The moisturising or hydrating facial treatment is one of the various options available at spas. This alternative is a skin care treatment formulated to repair and hydrate the skin while stimulating and regenerating the skin cells on a more fundamental level. It uses various products formulated to revitalize the skin and return it to its youthful, healthy state.
A hydrating facial treatment is performed at a medical spa. High-frequency or light-emitting diode (LED) light treatment will be used after cleansing, exfoliating, and steaming the skin to clear the pores further.
Its balanced water and ingredient list aid in reducing the likelihood of acne breakouts by attacking blocked pores and germs on the skin. Hydrating facials target the skin's surface rather than the deeper layers. The water in your skin will be drawn to the surface, which is fantastic for dry skin.
The skin's cellular structure and water loss will also be supported by the increased water circulation and moisture levels because of this hydrating facial.
Top 5 Benefits of Hydrating Facials:
In the Venus Beauty Century, hydrating facial treatment Singapore can do wonders for dry skin, which can irritate and diminish the glow of the face.With the help of moisturising facials, your face will regain its natural radiance and allure.
Here are the top 5 benefits of our Hydrating Facial Treatment:
Balanced skin colour and texture:
When the skin gets properly hydrated, its tone and texture become uniform. In addition, the removal of dead skin cells helps your skin appear more revitalized.
The skin gets plump and healthy:
Facials with moisturising characteristics leave skin looking plumper and more radiant. This treatment binds and locks moisture into the skin, leaving it feeling refreshed and supple.
No itching or irritation:
Dryness is the root of all itching. Because your skin is now adequately moisturized, you no longer have to worry about skin irritation or itching. A new layer of healthy, fully hydrated skin grows to replace the old, damaged skin.
The skin seems more radiant.
A hydrating facial will leave your skin looking fresh and healthy because of the added vitamins and nutrients that improve the skin's appearance.
Get silky, tender skin:
The texture of well-hydrated skin is silky and pleasant. Because the hydrating vitamins and minerals essential to skin health are preserved within the sealed moisture, the skin may look and feel its best for longer.
Conclusion:
A facial at Venus Beauty Century will leave you feeling rejuvenated and beautiful. Our staff has completed extensive training to become experts in facial therapy, and this training is in accordance with international skincare standards.
At Venus Beauty Century, we offer numerous facial treatments from which to select. You can also talk to our specialists about them to get more information. They will examine your skin and provide detailed instructions on the best facial treatment for your needs.